Shasta Necklace | Sterling Silver & Sapphire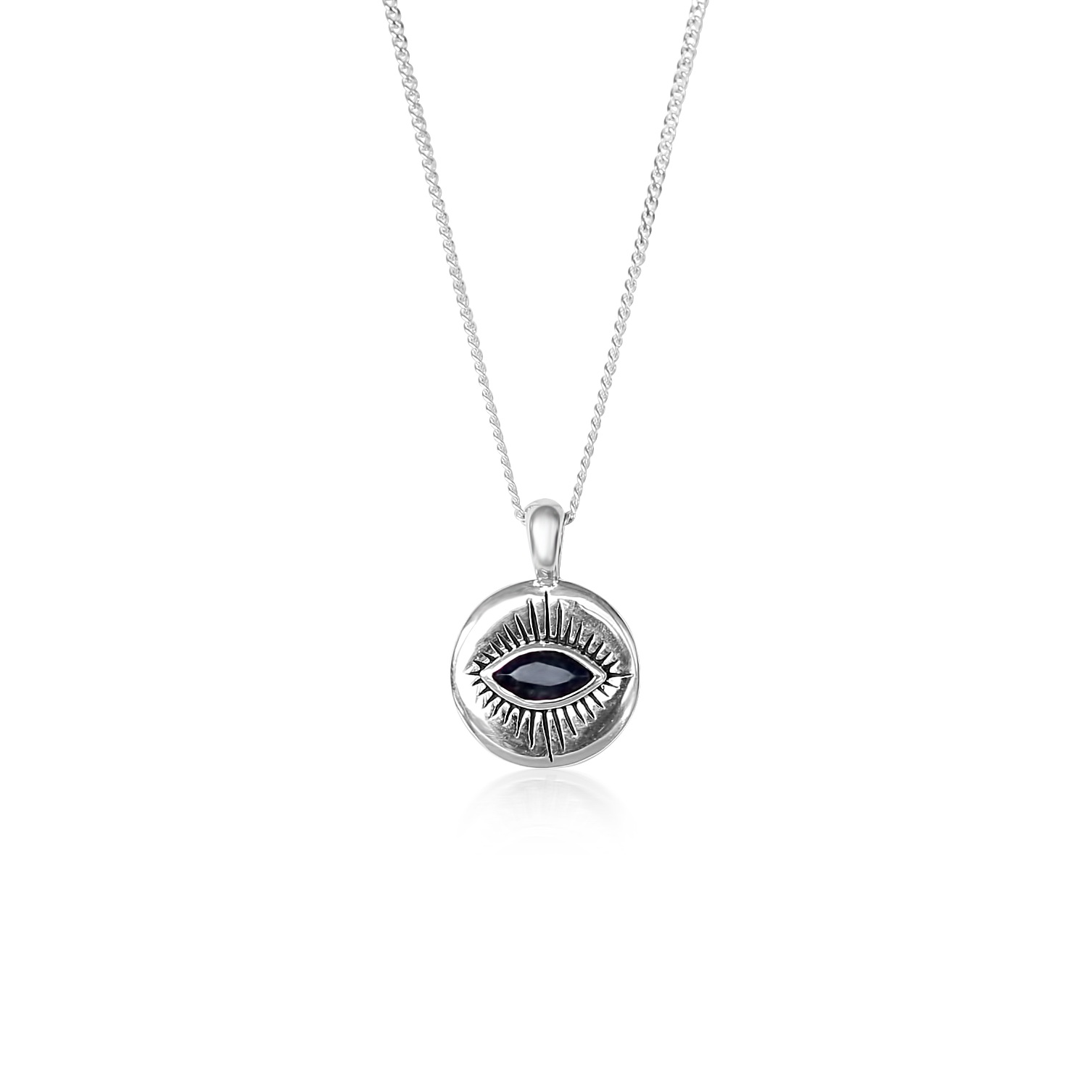 Shasta Necklace | Sterling Silver & Sapphire
Protection eye coin necklace featuring a faceted marquise cut blue sapphire.
Sterling silver pendant

16" sterling silver chain with 2" extender

Sterling silver lobster clasp
Sapphire is exceptional for calming and focusing a busy mind, allowing the release of mental tension and promotion of strength. It enhances intuition and restores energetic balance within the body with its light-filled vibrations. This is the crystal to wear if you need clearer vision of your path. Manifesting while wearing a sapphire will help unveil the metaphysical toolkit you require to maintain your sense of purpose. Its vibration is a gentle, wise reminder that self-discipline is a good thing.
Mantra: "Forgive yourself and your path will blossom."